Mr. Yoshihisa Hosaka | President, Sojitz Fuso Philippines Corporation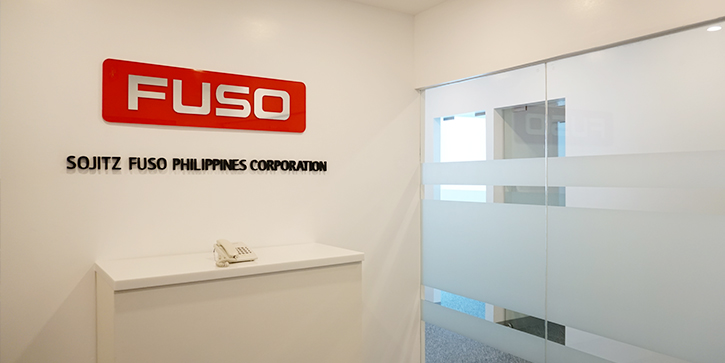 FUSO is a Daimler Truck brand, covering nearly all regions around the world and is known for its track record of technological innovations and high customer satisfaction based on the lowest total cost of ownership. FUSO's light-duty to heavy-duty trucks, vans, industrial engines, and buses are sold in more than 170 markets. The FUSO brand is based on four core brand values; Trusted Quality, Economic Efficiency, Solid & Functional Design, and Committed Services.
SOJITZ FUSO PHILIPPINES CORPORATION (SFP) is the general distributor of Fuso Commercial Vehicles in the Philippines and is a 100% owned subsidiary of Sojitz Corporation, a Japanese general trading and investment company engaged in diversified businesses around the world and with extensive experience in various automotive markets. SFP currently offers locally the light-duty Canter series (FE71, FE73, FE84, and FE85), the medium-duty FI (1217R) and FJ (1823R), the heavy-duty FJ (2528C and 2528R), the Super Great Truck Tractor, the Rosa light-duty bus (Standard-25, Deluxe-29, and Grand-33), and its Modern PUV models the Canter Commute (Class II) and Canter Express (Class III).
GET IN TOUCH WITH US
Address: 23/F Tower 1, Insular Life Corporate Center, Insular Life Drive, Alabang, Muntinlupa City 1781
Telephone No.: (+632) 8234-2484
Website: https://www.fuso.com.ph
Social Media: https://www.facebook.com/FusoPhilippines | https://www.instagram.com/fuso.ph