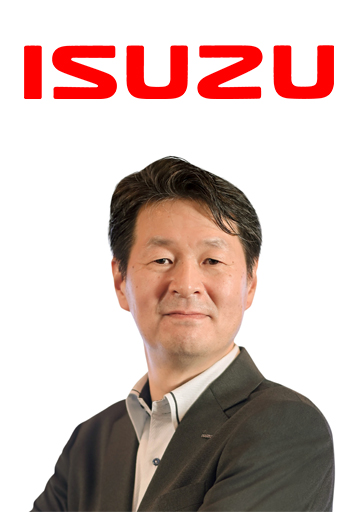 Mr. Tetsuya Fujita | President, Isuzu Philippines Corporation

For 70 years, Isuzu has helped shape the Philippine automotive landscape by being its responsible partner, consistently moving the nation forward with progressive technology and development. Tried, tested, and trusted commercial and industrial vehicles proudly equipped with diesel engines are the benchmark of the company's passion for excellence.
True to its history, Isuzu Philippines Corporation is firmly anchored on customer satisfaction and is guided by its corporate slogan "Your Responsible Partner". This is evident in the implementation of its company policies and thrusts. Having carefully built its reputation on the trust and dependence of a whole economy and country, Isuzu possesses core values unmatched by any other automotive company. Building vehicles that this nation depends on, Isuzu is a company that can truly be called "The Nation's Workhorse". 
 
GET IN TOUCH WITH US
Address: 114 Technology Avenue Phase II Laguna Technopark Binan, Laguna
Telephone No.: (049) 541-02-24 to 26
Website: https://www.isuzuphil.com
Social Media: https://www.facebook.com/isuzuphilippines | https://www.instagram.com/isuzuph/ | https://twitter.com/isuzuphil | https://www.youtube.com/channel/UCsLsMqFiPB19rsVFEeQ30Ag