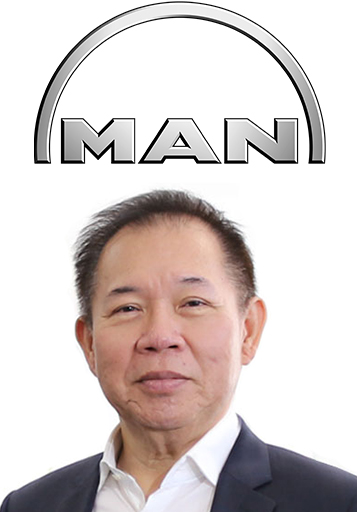 Mr. Fernando Lu | President, MAN Automotive Concessionaires Corporation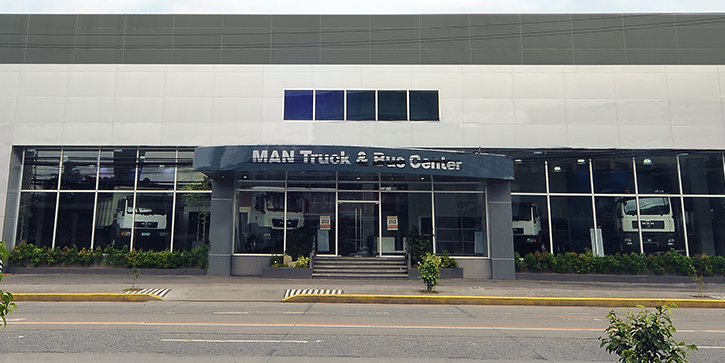 MAN TRUCK AND BUS
MAN has written its own history with its development from a small assembly plant to one of the leading international suppliers of commercial vehicles. Today, trucks and buses with the silver lion can be seen on roads across the globe. MAN Trucks and Bus SE is one of the worldwide leaders in commercial vehicles and is a pioneer in diesel engine technology, the first diesel engine was developed by Rudolf Diesel in MAN's Augsburg plant in 1893-1897.
MAN Truck & Bus is one of Europe's leading commercial vehicle manufacturers and transport solution providers. The company's product portfolio includes vans, trucks, buses/coaches and diesel and gas engines along with services related to passenger and cargo transport.
 
MAN AUTOMOTIVE CONCESSIONAIRES CORPORATION
MACC in the Philippines has represented the MAN brand since 1989, initially concentrating on supplying MAN buses to leading public transport companies. In the recent years, MACC introduced MAN trucks to the local market, serving premium quality heavy duty trucks to haulers and construction companies. In 2010, MACC unveiled the MAN Truck & Bus Center EDSA, the first and only truck & bus showroom in the Philippines. MAN Truck & Bus Center EDSA, the new headquarters of MACC, has a service area that can accommodate 15-20 units and a spare parts warehouse. Situated along Metro Manila's main artery, the MAN Truck & Bus Center not only makes the MAN brand more visible to the public, but also provides a more accessible location to its customers.
MACC ensures the worry-free experience of its customers through its complete after sales program. MACC currently has 2 MAN Truck & Bus service centers, which are the largest facilities of any MAN dealer in Asia. MACC's service team is led by internationally trained MAN certified technicians, and uses computerized diagnostics to accurately determine the vehicles condition. MACC supplies only genuine MAN parts and also maintains a 95% availability to ensure ready supply for its customers.
GET IN TOUCH WITH US
Address: EDSA corner Seminary Road, Project 8, Quezon City, 1106 Metro Manila
Telephone No.: (+632) 8929-2441
Website: https://www.mantruckandbus.ph
Social Media: https://www.facebook.com/mantruckandbus.ph | https://www.instagram.com/mantruckandbusph